Baby season, Marriage season, Love is in the air
- From :
Okay, let me give you the rules of WoP Gossip Weekly.
1) You see something that HAS to be shared Owl Mykal Stonewall. (We keep all "Tips"confidential ) 
2) We are into Gossip NOT Slander.
3) We are going to try and have gossip for each house !  
4) Can be Students or Staff !
   

 Baby Baby!
Our own teacher Zechariah had turned our Chief editor Pirro into an ant. Joining in on the fun was Dayel who turned Pirro into an 11 year old in the great hall. Well not just an 11 year old but also a 1 year old. If that wasn't funny enough it was told that as soon as Pirro was turned into an 1 year old he pooped his diaper! As soon as he pooped he had gotten change back into an adult. I would hate to be the one to change that diaper.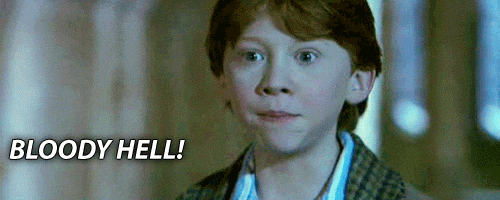 Baby season this year!
Not only do was have Greybane babies to look forward to but it was rumored in the great all that Iris might have something cooking in the oven. Aske Stark was going around the chatroom telling everyone that they are getting married they were getting married because Iris might be pregnant. Could this be true or is Aske just yanking our chains?!
Wedding bells
Last week it was told that Zechariah had ask Adrianna to marry him. People have noticed how close they gotten it was about time he tied the knot. If you don't believe me the rings are still in her gifts. Go ahead and take a look don't forget to say congratulations on your way there. As the saying goes First comes love then comes marriage then comes a baby in the baby carriage. Can we be expecting a baby from them????