Love is in the air.
- From :
 WoP Gossip Weekly 
Okay, let me give you the rules of WoP Gossip Weekly.
1) You see something that HAS to be shared Owl Anya Venenum or Mykal Stonewall. (We keep all "Tips" confidential ) 
2) We are into Gossip NOT Slander. 
3) We are going to try and have gossip for each house !  
4) Can be Students or Staff ! 
To Win the Fair Lady
We thought everyone knew Yuna the Gryffindor Prefect was spoken for, but that doesn't seem to be the case. Perhaps someone should let Jason Blake know. After all, he was seen flirting with the Prefect in the Great Hall.   
Ciaran Rafferty swooped in quickly, showing the other boy that Yuna was the one for him. But is this really true? The owls have flown in saying that Jason is now competing for Yuna's heart. Keep an eye out on these three! We have a feeling this is going to be one for the history books!
Who will end up with Yuna's heart? Does Jason have a chance?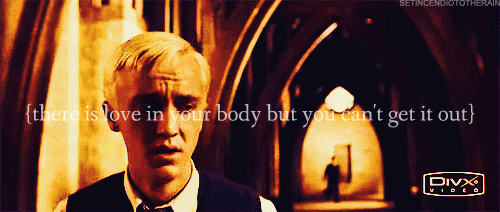 Snake and the Lion!
A while back, Mattius said he would kiss the person that sent him a certain Valentine. The admirer was found. So, a rather shocked and conflicted Mattius gave the boy a kiss. If you have not guessed already, it was Sharidain Darcy. But where most couples would be holding hands and sharing glances, these two seem to share glares and sharp witty words. If you watch them in the hall, Mattius and Darcy act like they hate each other.
But then Jason Blake popped in on them, and as you all know, he was flirting with Yuna, but he was also making moves on Sharidain. Mattius was not happy about this, so he told the Boy to "Back off!" 
Could there be more here than they are letting on? Will Casimir have to keep an eye on these three?
Ravenclaw Romance
Update on the Playboy Divination teacher: the teacher had been seen flirting with more than one person when he came to Hogwarts. But the moment he started to flirt with the Head of Ravenclaw, he has eyes for none other than her. Could this be the end to the teacher's flirtatious ways? All we can say for him is, "It better be!", unless he wants to deal with all of Ravenclaw. They love their head of house with a passion.
Make up your Mind:
Carina the Hufflepuff Prefect was about to have a ship. However, being the smart little puff that she is, she wanted to take things slow. Apparently, the boy that liked her was not willing to wait for this to build on its own. About an hour later, he was in the hall kissing another student. -Gasps- 
 
That's right! He was not willing to wait for Carina. Did he forget that her godmother is the MoM? Given that the Minister of Magic is an amazing person, she showed up in the hall a few moments later to give out a lecture. Boys, beware! Carina has a mother Badger in her corner that just happens to be the Minster. Will any boy be brave enough to ask her out?