Halloween babies and Marriages?
- From :
Welcome to this weeks Gossip Blog! We have some fun gossip this week! Please remember to owl me ANY gossip if you see it. Make sure it abides by the rules! I unfortunately only have two pieces of gossip this week. Enjoy! 
Before we get started, let me just mention the rules of the Gossip Blog! 
If you see something that you think should be mentioned in the Gossip Blog, owl

 

Melody Santos 

with a detailed summary. Remember, this is not to hurt or bring anybody down, it is just for fun! (Everything will be kept confidential) 

Remember to keep your Gossip clean for the entire World of Potter World to see. There are some younger ones out there! 

Gossip can be about Staff or Students!
Inanna Ambrose and Indus Black had a very special day not too long ago. As many of you knew, Inanna was pregnant with a baby boy due in November. As the time came for her baby boy to arrive, our excitement grew. He surprised us all by arriving just in time for Halloween. Aramis Rowan Black is a beautiful baby from a beautiful couple. Be sure to congratulate Inanna and Indus if you see them!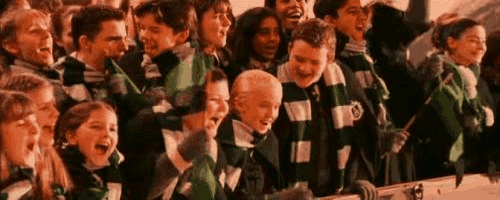 As many of you know, Ailey Saunders and Jasper Gray have been dating for well over a year. They recently took a holiday together and enjoyed new cultures as well as new experiences. While they were out, they got quite tipsy like anybody would. A strange man greeted them and was quite excited that they were in love. Shortly after their holiday, they received a certificate of marriage! Ailey and Jasper do not believe the marriage is official as they did not know they were "getting married." Wise move on their part! As of now, their marriage is NOT official. They are not engaged either. Go check out their walls for the full detailed story!